Download: 5 Steps to Hiring Top Talent
In this five-point guide to creating a best-in-class candidate experience, you will learn:
1: RIGOROUS FOCUS ON THE SCHEDULING EXPERIENCE
Create a seamless scheduling experience by leveraging technology to streamline the entire hiring process and get top talent in the door, faster.
2: TRAINED INTERVIEWERS = SMARTER HIRING DECISIONS
Train interviewers to ask unbiased, skills-based questions that create an inclusive and consistent candidate experience.
3: PUT THE CANDIDATE IN THE DRIVER'S SEAT
Flip the traditional company-driven interview model to a model driven by candidates by offering self-scheduled interviews, video-based assessments, and the opportunity for candidates to highlight their skills during the interview.
4: PRIORITIZE DIVERSITY THROUGH REPRESENTATION
Provide a diverse panel of interviewers so candidates from all backgrounds feel represented.
5: BUILD A CANDIDATE FEEDBACK LOOP
Continually improve the hiring process by asking candidates for feedback immediately following their interview.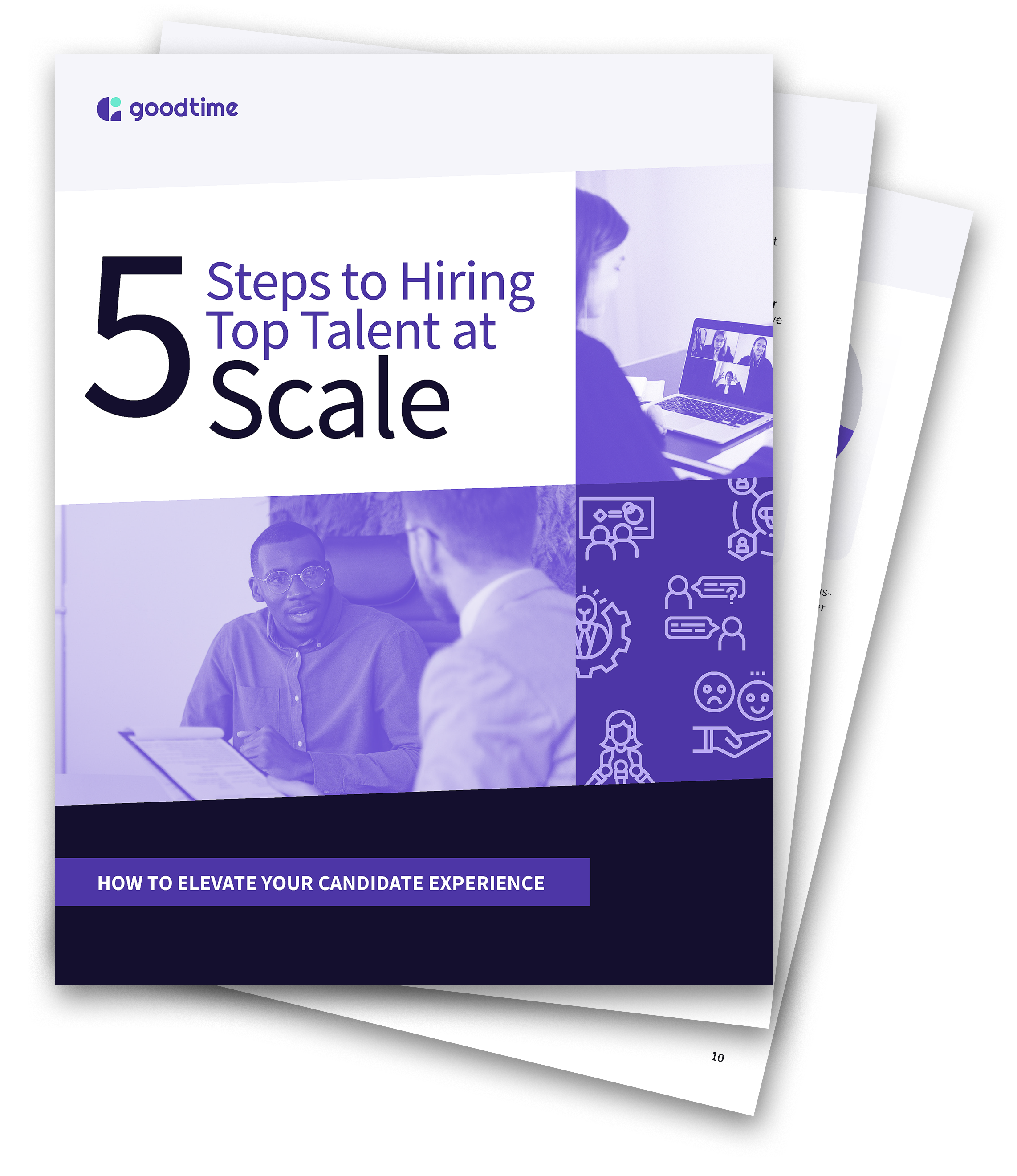 DIVERSITY HIRING MATTERS
72% of URG candidates want diversity matching in their interview processes.
CANDIDATE EXPERIENCE MATTERS
33% of new hires look for another job within the first six months. This means that without optimizing the candidate experience, as much as one-third of your hiring budget is at risk.
CANDIDATE SCHEDULING MATTERS
96% of Gen Z candidates want self scheduling.