The True Cost of Untrained Interviewers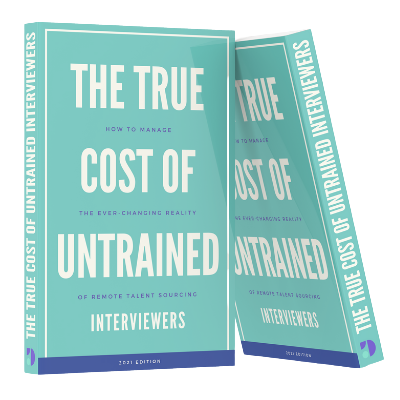 Competition for top talent is hotter than ever. Candidates are interviewing
4x
more than before, and talent leaders are under pressure to quickly address the ever-changing reality of remote talent sourcing.
Untrained interviewers cost your company huge amounts of time and money, and take a toll on the team. Hiring leaders must ensure their company brand, diversity, and uniqueness are effectively represented throughout the hiring process. Learn how to build the below into your recruitment efforts:
Efficiency: More trained interviewers = faster hiring
Speed: Easily identify trained, qualified interviewers
Process quality: Ask the right questions to identify quality talent
Employer branding: Represent company culture and values in every candidate interaction
47% of hiring managers have never had training on how to conduct interviews.